Verreaux's Eagle owl with freshly killed adult spotted genet.
We saw them on two occasions. The first was in Buffalo Springs National Reserve in northern Kenya. Our driver got a call over his radio that a leopard had been spotted in a tree. When we got there, several vehicles were parked and people were scanning one of several trees. It took awhile, but we eventually caught sight of a striped tail hanging down over the limb of a tree. Our driver got closer and he eventually said, it looks more like an owl. It finally became apparent, as more and more people got looking at it with binoculars, that it was an owl in the tree feeding on a large-spotted genet, a carnivorous mammal related to the civet, which is nocturnal and has a striped tail. It was unbelievable to me that this owl could take down a carnivorous cat. 
These same owls have been recorded flying off with mongooses weighing 4 lbs. 
http://cannundrum.blogspot.com/2014/06/ ... e-owl.html
---
Wedge-tailed eagle carrying live fox. 
Great horned owl with adult skunk.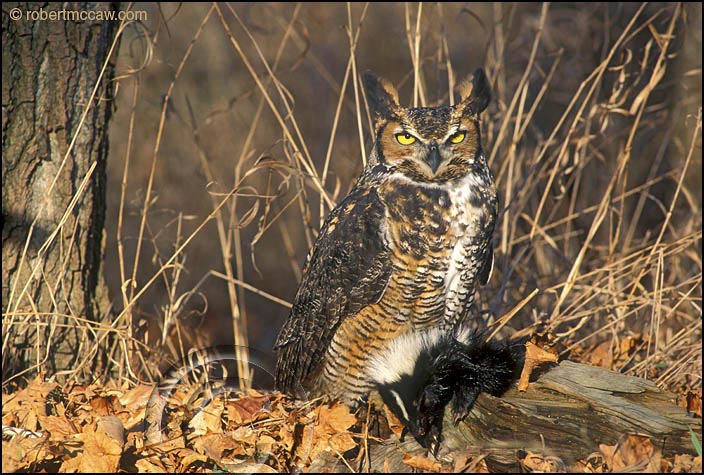 Great horned owl feeding on skunk 
---