Throughout history, there's been thousands of accounts of different tigers HABITUALLY attacking and killing full-grown adult tame buffaloes, even in frontal attacks. Ever heard of "Cattle-lifters"??....
These sources state that tigers "very rarely" attack
tame
adult buffaloes too, which is extremely FAR from reality:
This source is just repeating the same stupid statement above:
18 month old tiger cub chasing a full-grown adult BULL buffalo in an open field:
Tiger attacks 5 buffaloes at once, 1 dead and 4 wounded:
http://www.palpalindia.com/2015/01/20/an...83728.html
This one is just epic and unmatched by any predator for that matter:
Tiger attacks and
CRITICALLY INJURES
a Bull tusker elephant, after it had already killed a buffalo:
https://www.telegraphindia.com/1091226/j...908740.jsp
Those are just a few of many examples I can give you. Its a well known fact, that tigers will not hesitate to attack a full-grown tame bull buffalo. Not only that, but they will easily destroy any tame adult buffalo for that matter.
This source is obviously rubbish and completely flawed too, and clearly debunked by the above evidence:
And tigers do regularly hunt and kill adult wild water buffaloes!...Remember this account??...
Tiger attacked a herd of
six wild water buffaloes
and killed a huge, nearly 1 tonne adult buffalo and dragged its carcass for a distance of 200 meters:
One example: (Karanth)
Here's a tiger that walked straight up to a Gaur, face-to-face in the open, frontal attacked it and killed it with no problems:
https://m.facebook.com/story.php?story_f...1066285292
About to make the kill: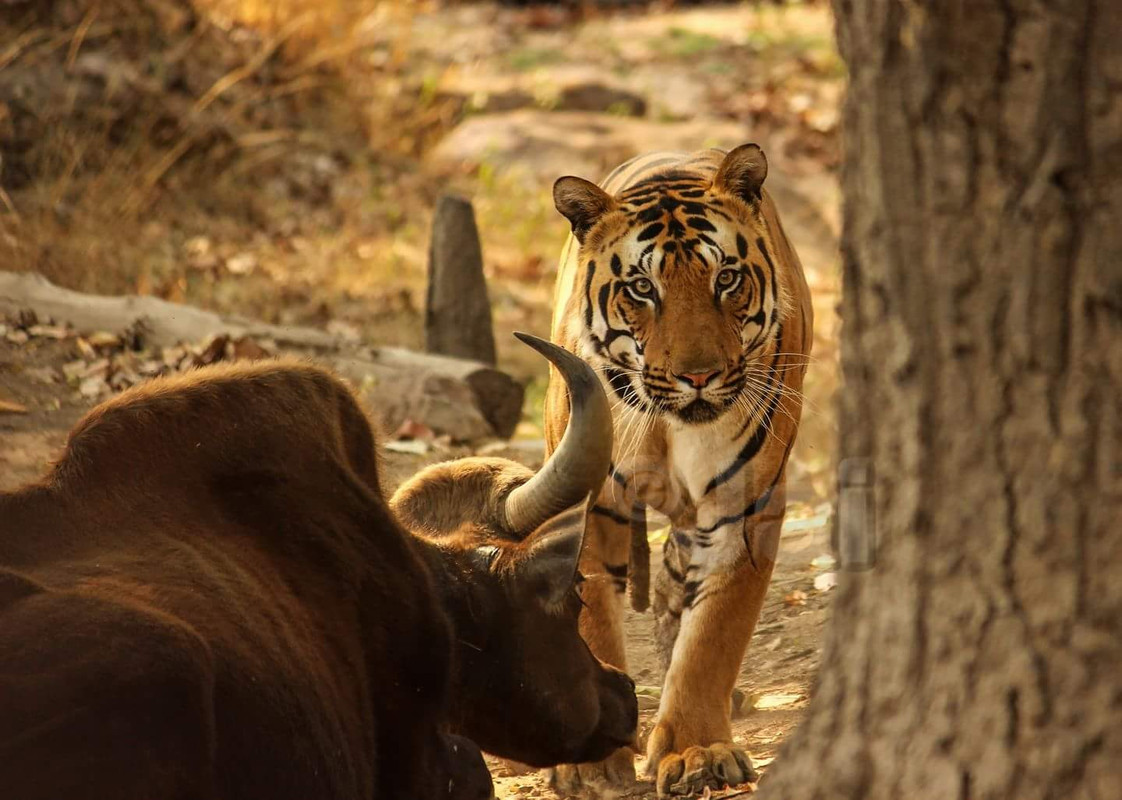 Making the kill:
Now feeding:
That was a straight up frontal assault,
without ambush
 and the tiger took down and killed that gaur with no problems! 
---
ADMIN :I edited out all the crap from your post MountainLord